This COVID-19 lockdown, Eleni's Kitchen and Bar is giving souvlaki, pastitsio and finish-at-home roast chicken kits to whoever shows up at the restaurant on a Thursday at noon. One lunchtime, Eleftheria Amanatidis the owner of Eleni's handed out 350 lamb souvlaki. This week, she asked families to get in touch if they needed a cake to celebrate their child's birthday.
The restaurant she owns with her sister Anatoli has always been charitable, delivering food to healthcare workers at Sunshine and Footscray hospitals during the pandemic last year.
"It isn't cheap. But each week after the giveaway, it's a good feeling. We're doing it because we want to. We hope it's brightening people's day. And it lifts our spirits as well. It's hard for everyone."

Eleftheria Amanatidis
Other businesses have jumped on board with support, including Poultry N More who donated 100 kilograms of chicken to make souvlaki and the Western Bulldogs, who dropped off showbags to give to those lining up.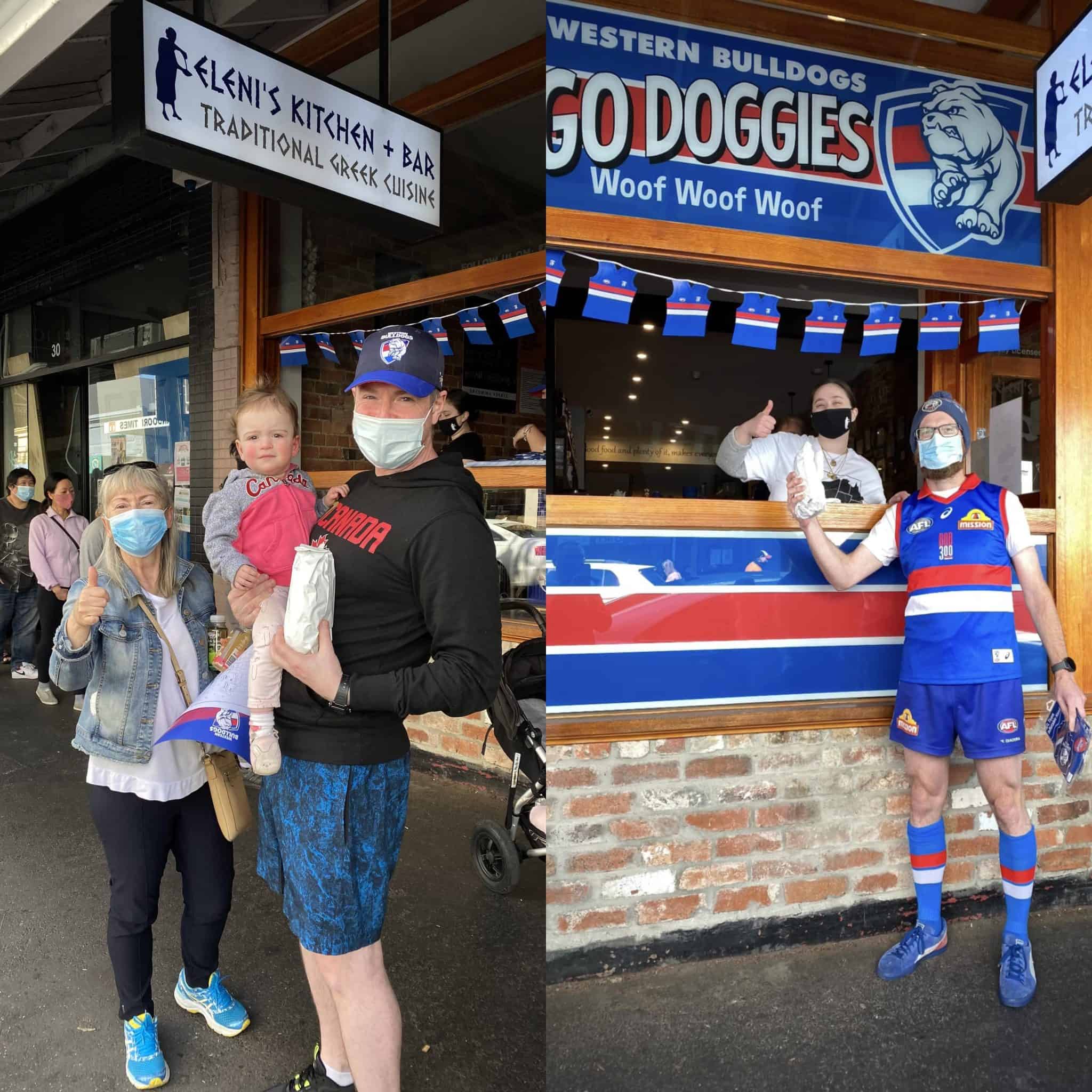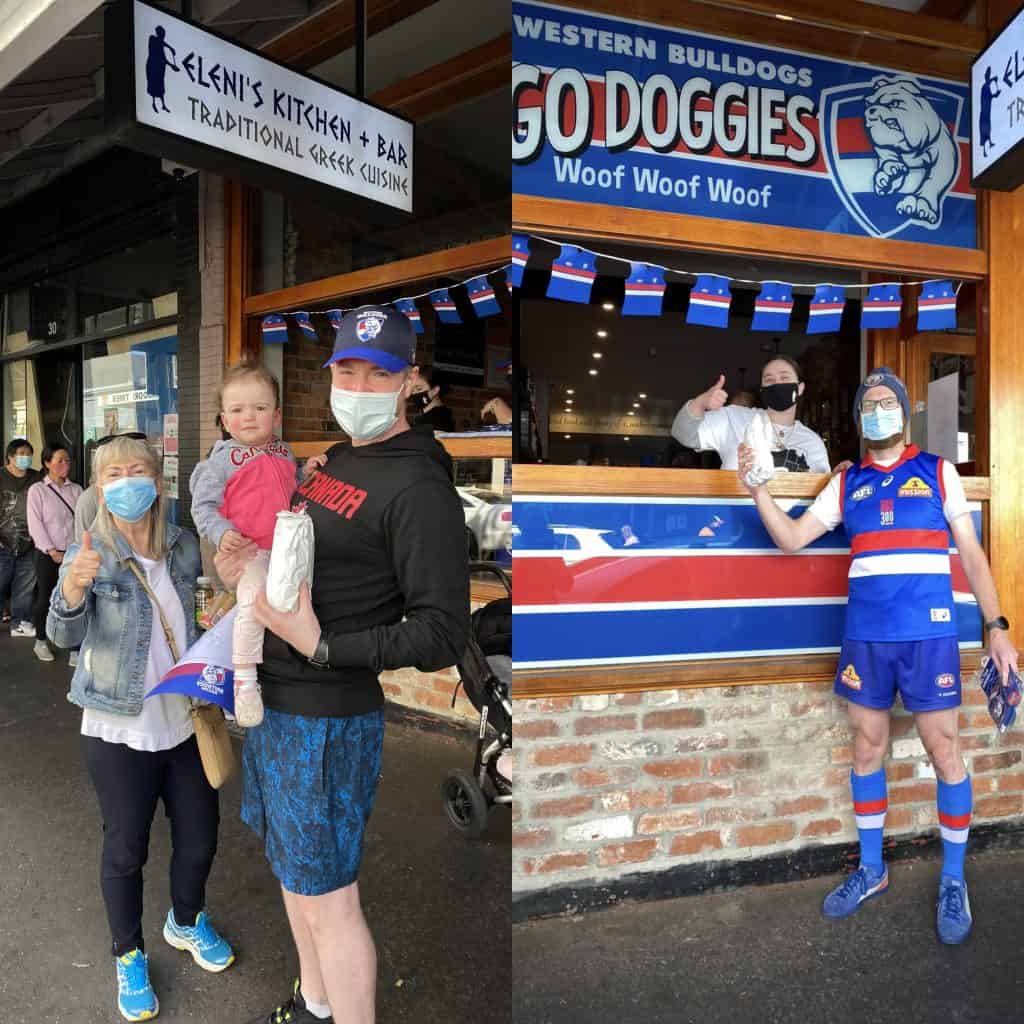 In the queue, Eleftheria sees a handful of the same faces each week but whether people are struggling financially or not is of little importance to her. She's just as happy to give something back to the regulars who have supported her business.
FULL ARTICLE: Feel-good food: The Melbourne restaurants stepping up to feed locals for free